Retail and Wholesale
Waste Management
Reconomy provides smarter waste management for the retail sector, challenging the status quo and helping to raise their environmental performance
Get in touch
What we do
Within a retail environment, brand reputation is critical. Consumers continue to become more discerning, and positive social and environmental actions can have a huge impact. This aspect can sometimes seem difficult to get a handle on when dealing with restrictions on space to enable waste segregation and volume fluctuations that make forecasting difficult.
We help you create a closed loop philosophy when it comes to waste, encouraging steps towards a circular economy model. In doing this, we help you with any operational headaches and behavioural change while building your credentials at a strategic level to help drive brand reputation.
To deliver an effective and tailored solution, we will work closely with you to deeply understand your business' objectives. Our approach is built around flexibility and typically we will uncover new opportunities that can enhance performance.
We believe the best way to manage waste is to avoid creating it in the first place, and our waste minimisation programmes aim to do exactly that. Helping you build a clear strategy toward waste minimisation, we will analyse your existing waste streams to identify ways to prevent waste from being generated in the first place.
Benefits of partnering with Reconomy
Continuity of work and future growth opportunities
Legislative help and support
Reliable payment terms
Technology and digital supply chain solutions
Help and advice on industry topics like Modern Slavery
Our support services
As part of how we will work together, you will gain access to our back-office support:
• National Account Management Team
• Expert customer service team
• Compliance Management
• Network of 1,000+ Suppliers across the UK and distribution centre capabilities
• Training & Toolbox Talks
• Management Information via our Portal
• Assistance in implementing a DRS (Deposit Return Scheme) to increase recycling rates.
Retail & Wholesale products and services
Driving additional value to meet your sustainability goals
Technology enabled waste solutions
See how our holistic approach to technology-led solutions can help drive improvements in your waste strategy.
Find out more
Our industry leading RSVP scheme
Understand how our sustainability strategy can help build social value in your business.
Find out more
5 steps to circularity
Your quick guide to achieving a circular economy for your business
Find out more
We are partnered with some of the UK's leading brands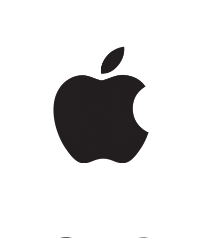 Get in touch
Want some help deciding what you need? Please fill in the below form and one of our team will contact you. Alternatively, call us on 0800 074 1533